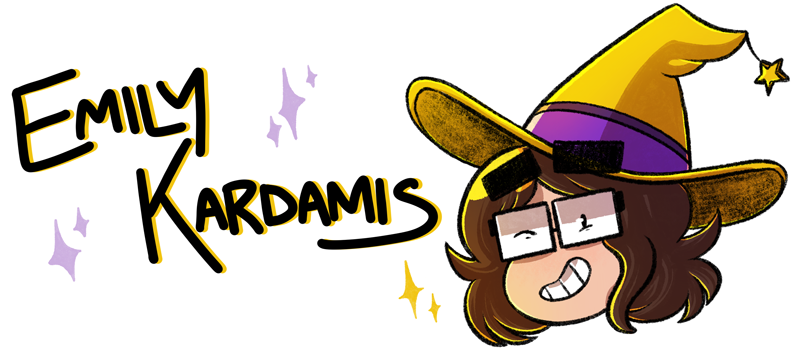 EMILY KARDAMIS
ARTIST - DESIGNER
Emily Kardamis is a Chicago-based artist, designer and space wizard, originally hailing from Cleveland, Ohio. Her illustration and design work focuses on fantastical characters and bright, vibrant colors, amplifying the whimsy in fiction and non-fiction work alike. As an artist, she seeks to celebrate joy and capture the moments we're in and the people we share them with.
Outside of her professional work, she is a comic artist and author. Her two primary comics, Steamed Veggies and About, are auto-biographical explorations of memory, mental health, and what it means to create. Her first collection of diary comics, About 2019-2020, was self-published in April 2021, and is available for purchase here.
For business inquires, please reach out via emilykardamis@gmail.com.